---
The PedoHelp project was developed from 2015 to 2019. It is now completed, but its awareness content is still available.
Preventing Child Sexual Abuse by
Providing information on pedophilia and sexual violence against children
Training professionals (Health, Justice, Childhood, Social…)
Encouraging people who feel the need to ask for help
Diverting the search for child pornography content
---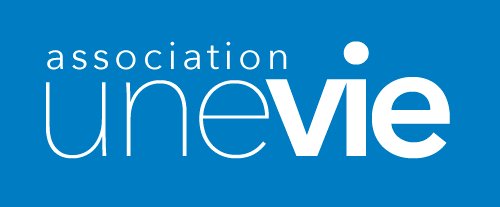 PedoHelp® is an international, ecofriendly, free of charge, inclusive awareness project led by the French nonprofit Association Une Vie.
Talks / Screening

The PedoHelp® project has been promoted as "Promising Practices" by the Lanzarote Committee of the Council of Europe.
The project has developed many partnerships with renowned institutions, including the FFCRIAVS, the ARTAAS, the AIUS, the SFSC, and Saint-Maurice Hospitals…
Awareness content
---
Team and ethics committee
---
The Ethics Committee has been comprised of people chosen for their competence and interest in ethical issues. They have brought personal insights and perspectives on ethical issues and social questions, with an emphasis on coexistence.
It was composed of Walter Albardier, psychiatrist, head of the Resource Center for Workers with Authors of Sexual Violence (CRIAVS) Ile-de-France; Mathieu Lacambre, psychiatrist, president of the French Federation of Resource Centers for Workers with Authors of Sexual Violence (FFCRIAVS) at the time of the development of the project; Cécile Miele, psychologist and sexologist at the Resource Center for Workers with Authors of Sexual Violence (CRIAVS) Auvergne and at the Clermont-Ferrand University Hospital; Ève Pilyser, clinical psychologist, Jungian psychoanalyst, member of the French Society of Analytical Psychology and of the Association of Jungian Psychoanalysts and Psychotherapists, Odile Verschoot, clinical psychologist in prison, President of the Association for the Research and Treatment of Sexual Assault Offenders (ARTAAS) at the time the project was developed, then President of the International Standing Committee of the International Francophone Congress on Sexual Assault (CIFAS) at the time the project was finalized. The project was developed by Sébastien Brochot, preventionist and instructor at the Resource Center for Workers with Authors of Sexual Violence (CRIAVS) Ile-de-France.
Partners
---
Fédération Française des Centres Ressources pour les Intervenants auprès des Auteurs de Violences Sexuelles (FFCRIAVS) ; Association pour la Recherche et le Traitement des Auteurs d'Agressions Sexuelles (ARTAAS) ; Association Interdisciplinaire post Universitaire de Sexologie (AIUS) ; Société Française de Sexologie Clinique (SFSC) ; Syndicat National des Sexologues Cliniciens (SNSC) ; Association Par les mots… apaiser les maux ; PrevenSi (Spain) ; Prostasia (USA) ; Associazione io-NO! (Switzerland) ; Centre Ressources pour Intervenants auprès d'Auteurs de Violences Sexuelles Île-de-France (CRIAVS IdF).