---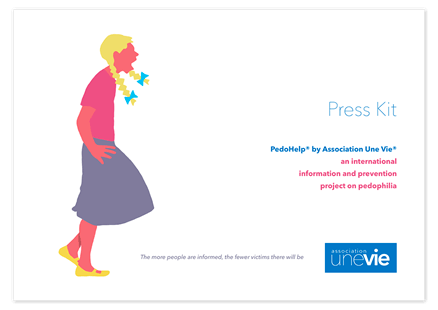 Press kit
---
Press kit includes a presentation of the project and its different media, partners, members of the Ethical Committee, and a series of topic sheets: statistics, law, health, education, internet, tourism, fashion and art.
Liens utiles
---
For media inquiries, please use this form.
You can distribute our content, provided you follow our sharing rules (see below).

---
Illustration for your articles
---
You can use the images below to illustrate your articles, as long as you provide within your article the URL of the project's website (a clickable link for an online article: www.pedo.help) and give appropriate credit.

---
What you CAN do
You can upload our content to your own device for free;
You can publish links to our content on your own website or social platform (eg. Facebook, Twitter);
You can embed our videos on your own website using the Youtube embed codes.
What you CAN'T do
You are not allowed to share our content without giving appropriate credit and providing a link to https://pedo.help;
You are not allowed to distribute any modified content;
You are forbidden from using our content for commercial purposes;
You are not allowed to upload our content on a sharing platform (eg. Youtube, Facebook, iBook Store…);
You cannot screen our videos without appropriate public performance rights (even for free). Some festivals, schools and universities can apply for an exemption.